I have produced & directed a feature film, AFTER THE APOCALYPSE which has been screened at over 50 film festivals including SXSW Film Festival 2004, Los Angels Film Festival 2004 and Raindance Film Festival 2004.
The Otherworld (music video): I produced, directed, shot and edited this music video.

Virtue Foundation (documentary) 
I have shot and edited this project.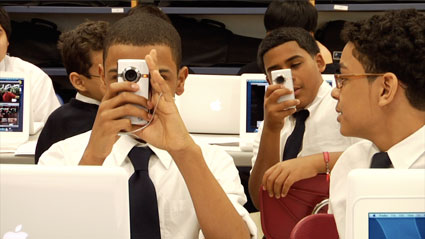 Other projects:
1998
RESTROOM
Short Narrative, 16mm
Produced, Written, Shot, Directed and Edited by Yasuaki Nakajima
1997
LOOKING FOR A HOUSE
Short Narrative, Pixelvision
Produced, Written, Shot, Directed and Edited by Yasuaki Nakajima
1994
THE HITCHHIKER WITH A MOVIE CAMERA
Experimental Documentary, Super 8mm film
Produced, Shot and Edited by Yasuaki Nakajima
1992
HAND AND EGG
Short Claymation Narrative, Super 8mm film
Produced, Written, Directed, Shot and Edited by Yasuaki Nakajima